Published: Sunday, 18 March 2018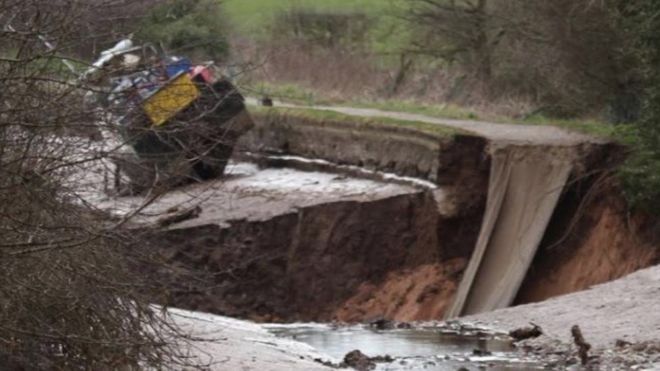 As you may have heard there has been a serious breach on the Middlewich Branch between Barbridge and Middlewich. This has closed the northern link between the Shropshire Union and the Trent and Mersey Canals which I had planned to use in August on the retur trip from Nantwich.
Given the size of the breach, and CRTs track record in dealing with these incidents ( e.g. Rufford Breach 2 years ago) I am doubtful that the canal will have reopened by August.
This is not a major issue as we can simply return down the Shropshire Union if needed. However it does open up a slightly unusual alternative route which is worth exploring.
The alternative route is to travel north to Ellesmere Port and then out onto the Manchester Ship Canal heading East to the mouth of the River Weaver at Marsh Lock. Then head up the Weaver, probaly to Northwich before returning to Anderton and use the Boat Lift to get back onto the Trent and Mersey and head south as planned.
So if anyone is interested in some unusual cruising in August/September let me know.
Hits: 4364