Published: Thursday, 02 December 2021
2022 Cruising Plans
Part 1 - Cropredy to Aqueduct Marina (Middlewich)
Sat 28th May - Wed 1st June : Cropredy to Crick
From Cropredy north on the Oxford Canal to Napton then on to Braunston and Norton Junction to head north along the Leicester line to Watford and Crick

Thur 2nd - Sun 5th June : Crick Boat Show
Crick Boat show the 2022 Crick boat show, not quite back in its May bank holiday slot but closer than last year. We will be moored up in zone 1 which is closest to the bridge and will have tickets for the show if anyone is interested.
Mon 6th June - Sat 25th June : Crick to Aqueduct Marina (Middlewich)
From Crick South via Braunston, the North Oxford and Coventry Canals to join the T&M at Fradley, then north to Middlewich via Stoke on Trent and Harecastle tunnel, with a detour up the Ashby if sufficient crew availability.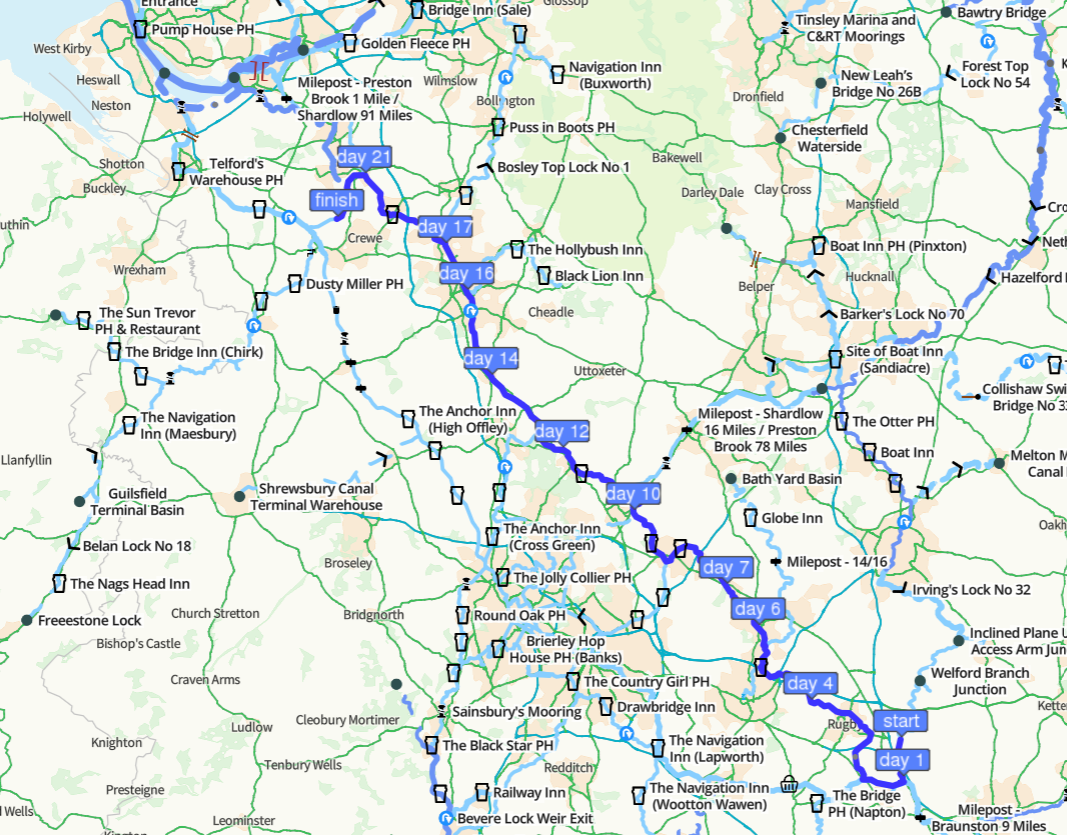 Part 2 - Aqueduct Marina to Llangollen to Overwater Marina (Audlem)
Sat 16th July -Sat 6th August
West on the Middlewich branch to the Shropshire Union then South to Hurlston to join the Llangollen Canal. Along the Llangollen Canal to its terminus in Llangollen basin then return to Hurleston Junction. A detour along the Montgomery Canal either on the way up or down the Llangollen.
From Hurleston South to Overwater Marina on the outskirts of Audlem.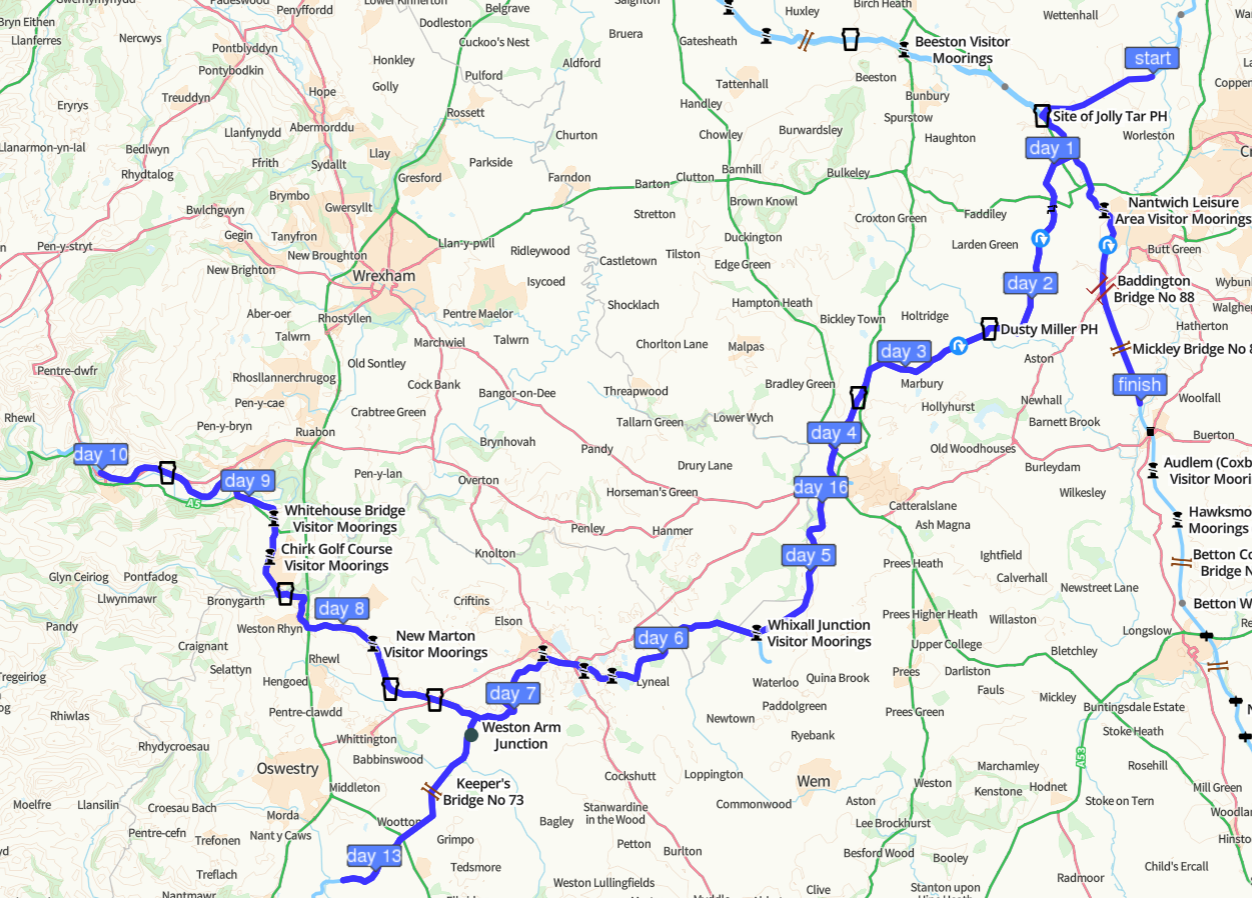 Part 3 Overwater to Cropredy
Sat 20th Aug to Sat 10th Sept
South on the Shroppie, through Audlem and Market Drayton to the junction with the Staffs and Worcs at Autherly (Wolverhampton).
A choice of routes back from here either direct fia the centre of Birmingham, or the scenic route via River Severn and Worcester (shown) or the least locked route via Great Haywood and back via Tamworth, Fradley and Braunston.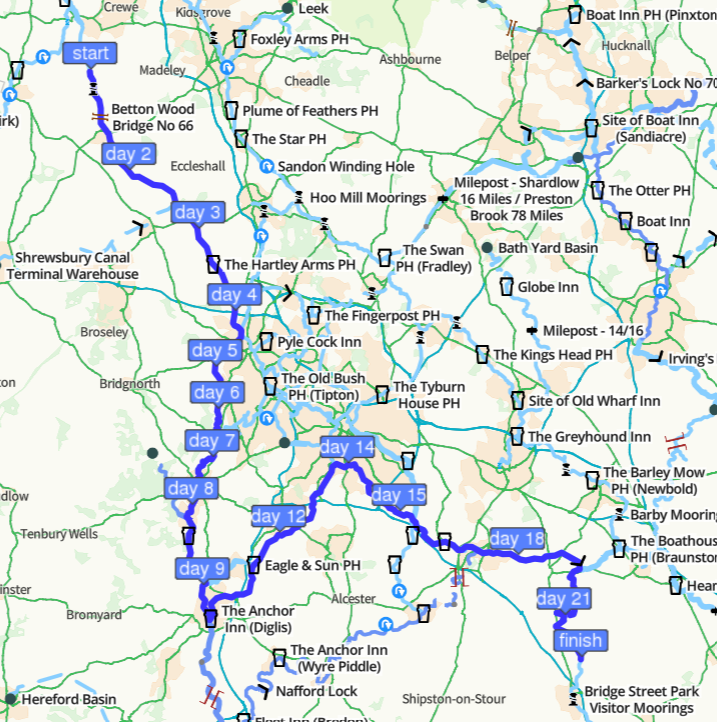 Hits: 3870